Quest First Edition Inscriptions
Inscriptions by Dibbern in copies of Quest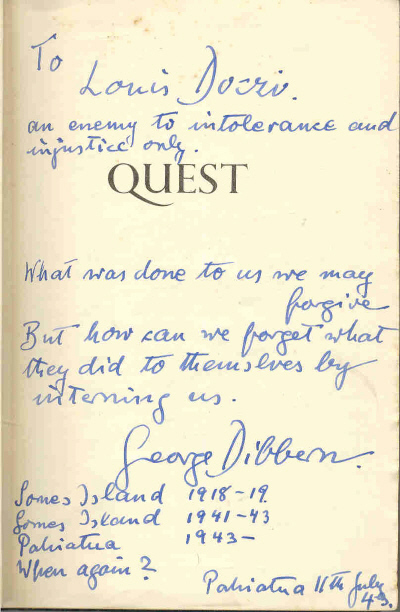 This inscription, sent to me by Dan Luther in NZ, led to my tracking down Marianne, the daughter of Louis Doczi. To my delight, she insisted on my staying with her during the Dark Sun book tour in the summer of 2004.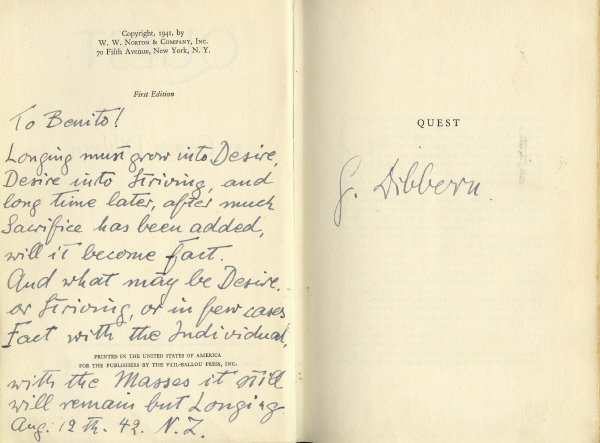 This book was purchased from an antique dealer in mid-western USA. I have no idea who Benito was. The dedication was written while Dibbern was interned on Somes (Matiu) Island, NZ in World War II.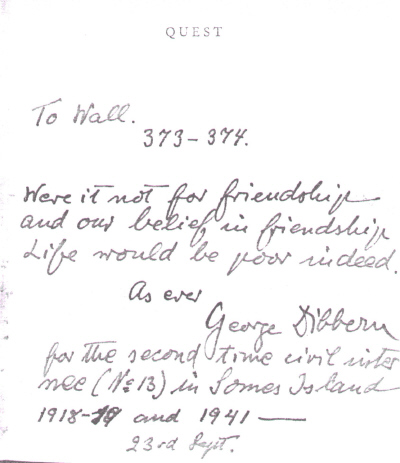 From the book given to Dibbern's NZ friend Wal. Courtesy June Simpson.